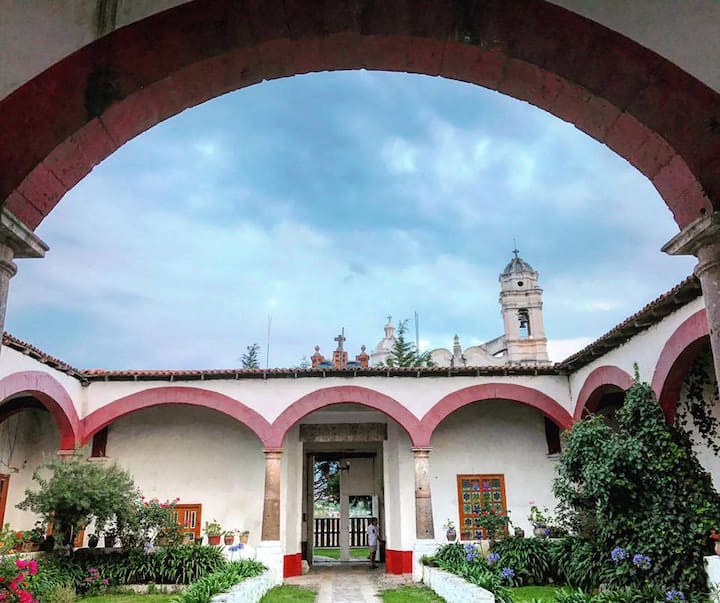 Misión Mazahua stemmed from the desire to proclaim the Gospel of Christ to one of Mexico's ethnic groups– you guessed it, the Mazahuas.
At the core, we believe that "every human need is a mission field."
We don't operate for profit, but we must generate an income to pay for our expenses. We work hard to be self-sufficient and not rely on donations. For example, we raise animals to sell and use the profit to pay our workers who care for the animals. We used a similar approach with Campamento Mazahua (the enterprise that manages our facility for events). We hire local folks to maintain our grounds, fix our infrastructure, run our kitchen, etc. We use the revenue of Campamento Mazahua to pay our workers. We sometimes don't make enough and have to scramble to make ends meet, but we've not only survived but grown these almost five decades.
A few years ago, when Norberto took the job of a town's councilor, for the first time, he had a regular income which greatly supported the working and ministry. For many months, his salary paid for the worker's compensation because insufficient income was coming in from Misión Mazahua enterprises. However, Norberto's involvement in local politics also brought adverse effects. Some supporters of Misión Mazahua did not think that entering into politics is something a missionary should do, so they stopped supporting. But he wanted to make a positive impact not just within the four corners of the Mazahua region but on the entire population of San Felipe del Progreso and even beyond. Perhaps this sounds like a pipe dream, or maybe he's just a firm believer that with God, everything is possible –that same kind of faith that brought Norberto and Lisa to Hacienda de Tepetitlán. Both were in their mid-20's when they started Misión Mazahua with the help of their families, friends, churches, and loyal and generous supporters. Now, as Norberto and Lisa are 68 years old, they are laying the foundations for Misión Mazahua to continue with outreach and ministry into the future.
Blessings to all!